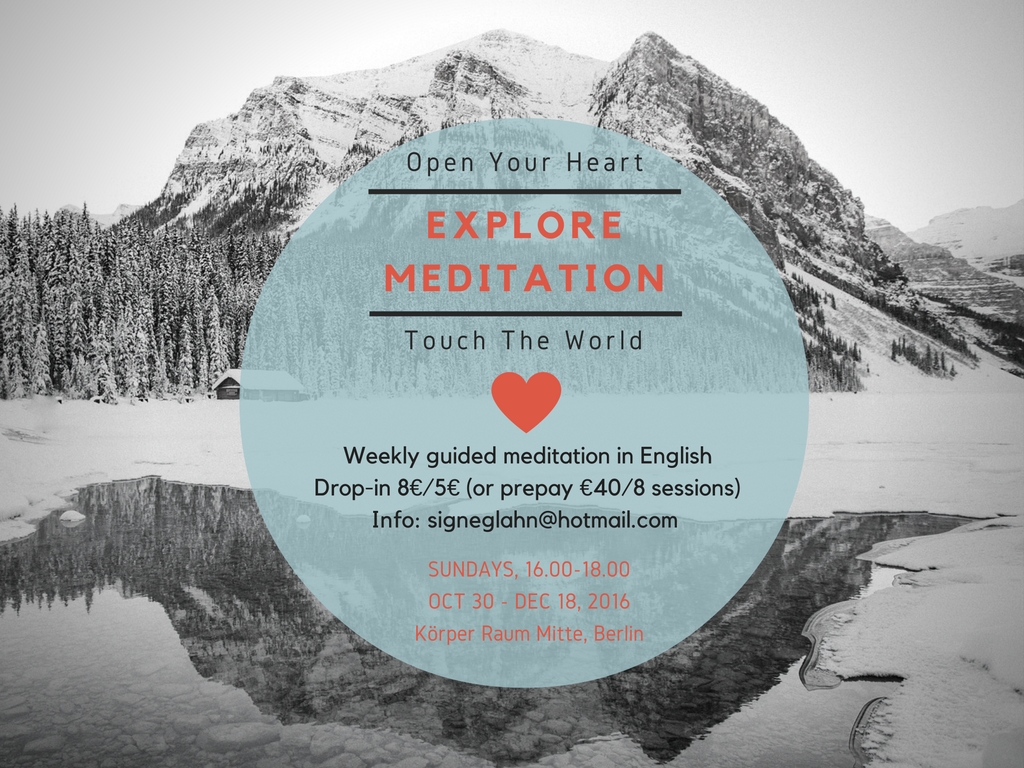 Open your heart – Explore meditation
If you're curious about mindfulness and meditation, don't know where to start or perhaps wish to refresh your practice, this could be the perfect opportunity. From October 30 – December 18 Megan Spencer and Signe Glahn will co-lead weekly, 'drop in' mindfulness meditation sessions here at KörperRaum Mitte. You're invited to find out which might be the best 'fit' for you in a friendly group environment, by 'trying on' various mindfulness-based meditation practices and exercises.
Drop in as you please to suit your schedule. It's also perfect preparation for the end-of-year crazy period – closer than you think!
For more information with prices and times  see the flyer above or have a look at this link. If you have any queries, you can contact one of the teachers directly (hello@themeganspencer.com | signeglahn@hotmail.com) – or, just turn up!